Accueil > Trucs et astuces > A Lisp for iOS...
A Lisp for iOS...
October 26th, 2011
mercredi 26 octobre 2011, par Fred
Toutes les versions de cet article : [English] [français]
Dedicated to John Mc Carthy !
Compiled on my own iPhone, this version of LISP from Gregory Chaitin, cf. Elegant LISP Programs.

source code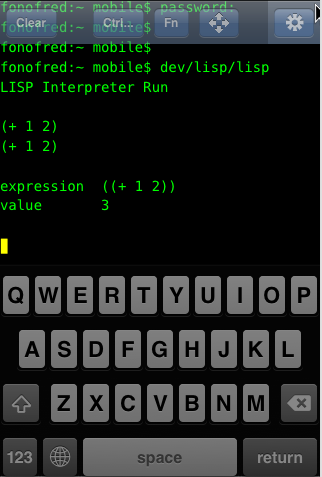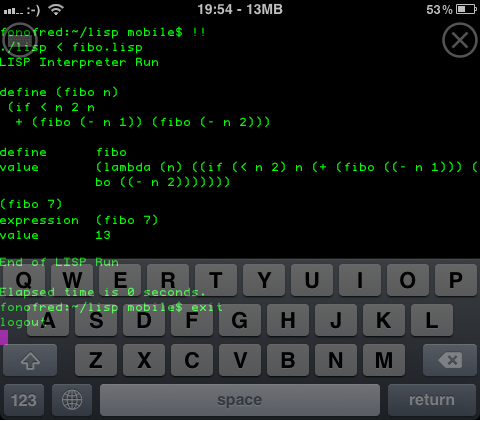 ---
Voir en ligne : John Mc Carthy @ Stanford University